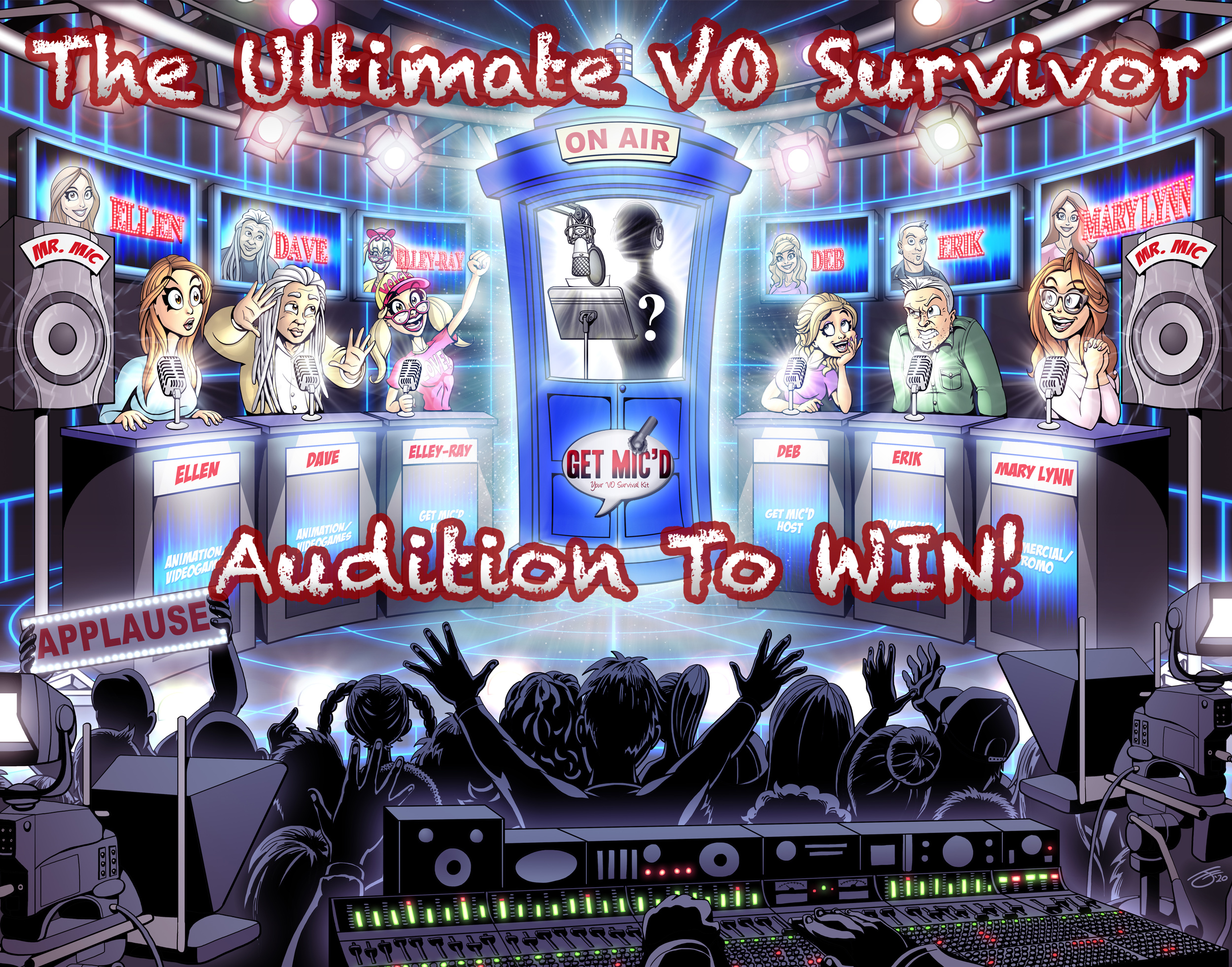 CONGRATULATIONS
TO OUR WINNERS
Alexander Cantrell
 Julie Ann Dean
Jonathan Sconza
The Ultimate VO Survivor Teaser
Thank you to our Special Guest Judge's
CONGRATULATIONS TO OUR TOP 32
COMMERCIAL
NARRATION
ANIMATION
SPECIAL CONGRATULATIONS TO OUR TOP 3 AUDIENCE PICKS
Stephan Johnson, JC Marquez & Christine Hughes
Check out our youtube channel for SOME of our Judges first draft picks!  More prizes to be given to many who didn't make the show – so keep watching for your name!
One of the best educational tools you will find online & it's 100% Free
An electrifying All New, International, Virtual, Voice Over Competition that celebrates YOU the Story Tellers.  An incredible Team of Essential Soldiers, known as Voice Artists, who work tirelessly to keep us inspired and connected!
Now is the time to support your fellow voice actors as they put their Voice Acting skills to the test and audition to WIN one of Three Ultimate Prize packages worth thousands of dollars.
Three skilled contestants walked away with THOUSANDS in prizes that completely changed their career like:
PAID VOICE JOB!!!! 
FREE DEMO(s) (from award winning producers)
FREE ANIMATIC MASCOT (From the Get Mic'd artist)
FREE WEBPAGE (or upgrade)
FREE TRAINING (the top in the industry), and so much MORE
Sponsors
Your Ultimate VO Sponsors
Special thanks to our incredible list of sponsors; Get Mic'd, ACTRA, Voices VoiceCasting, JMC Demos, Source Connect, Pat Fraley, Scott Brick, Bob Bergen, Tony Daniels, Ellen Dubin, Gravy For The Brain, VoiceActing Academy, The VoiceOver Network, Buzz Magazine, Keep Dreaming Creative, Dan Lenard, VoiceOverXtra, Rob Sciglimpaglia, VO Heaven, Marc Cashman, VoiceOver Insider, Dave Courvo, Julie Williams, Dawn Harvey, It Smells Like Puppets, Voice Realm, Voice123, Voice Island, Electric Lips, The Sheppard Agency, Mick Macks, Roman VO, CCC, Sunday Muse, Emmy Winning Sue Hart, Ian Fults, Sprouts and Sudz, Joshua Alexandre, Paul Strikwerda, VO Meter Podcast, Cliff Zellman (A-Mazing Demos), Sean Daely, ShotGun Angel Productions, Image Media, LIVO Takeover, Kim Handysides and growing