Join us for the Commercial/Promo Episode
sponsored by Closing Credits, VO Atlanta & VoiceOver Network!

Wednesday, Feb 1st
7 – 9pm EST
Wed, Feb 8th:
Narration / Audiobook
Wed, Feb 15th
Animation / Gaming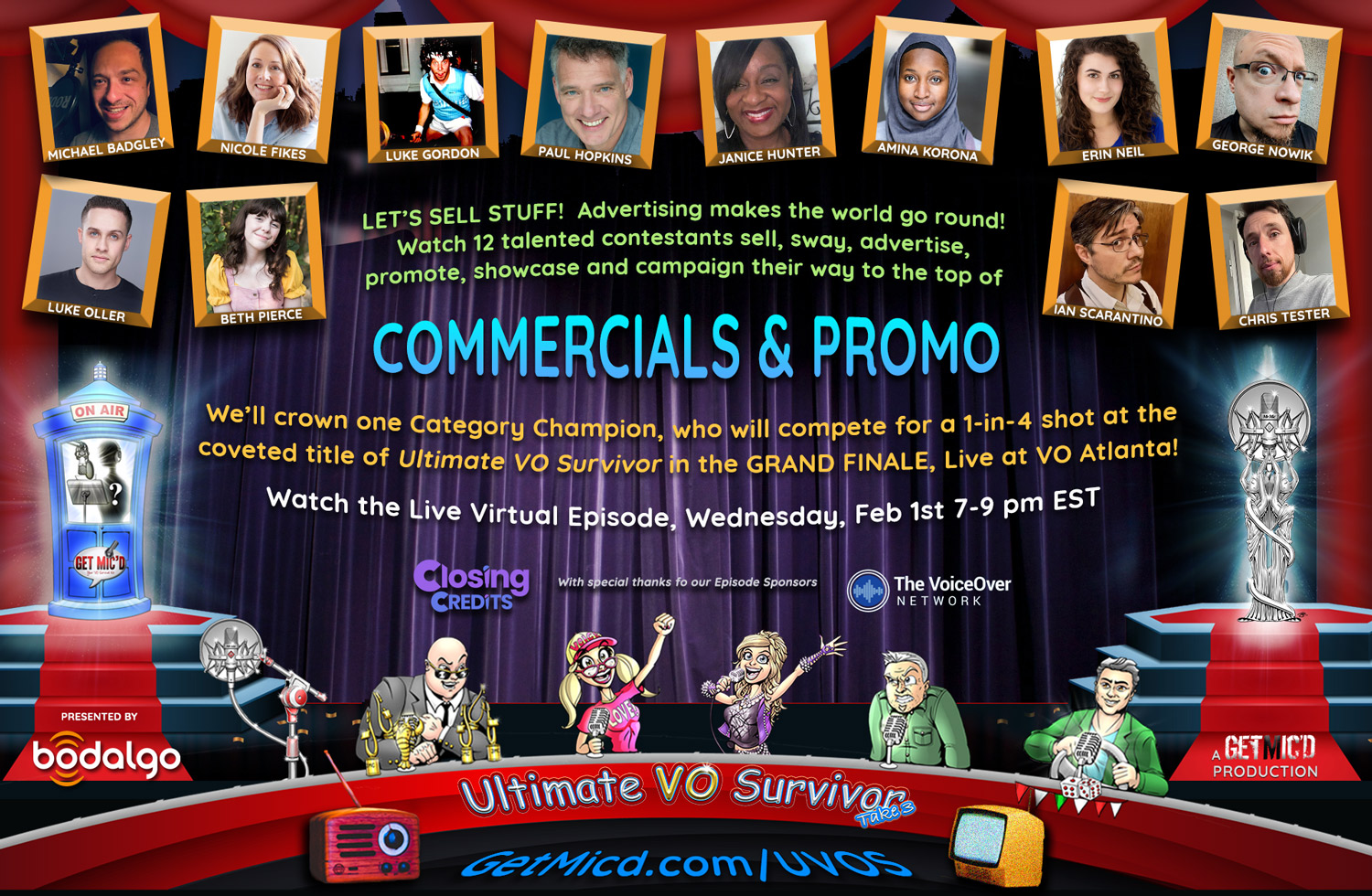 Watch the Halloween Howl Replay!

Watch Noah's Audition (recorded separately due to tech issues)

This Week! Meet The Commercial/Promo Contestants
Brought to you by Closing Credits, VOAtlanta & VoiceOver Network
After the Show, CLICK HERE to VOTE for your Favorite Contestant!

Halloween Howl Contestants from Episode 1